Top Ten Tuesday is an original blog hop meme created by The Broke and The Bookish. Each week they post a Top Ten list and invite other book bloggers to answer. If you've participated, feel free to comment with a link to your own #TopTenTuesday so I can check out yours!
Nobody is Ever Missing by Catherine Lacey
Add on GoodReads
Synopsis (from GR):
Without telling her family, Elyria takes a one-way flight to New Zealand, abruptly leaving her stable but unfulfilling life in Manhattan. As her husband scrambles to figure out what happened to her, Elyria hurtles into the unknown, testing fate by hitchhiking, tacitly being swept into the lives of strangers, and sleeping in fields, forests, and public parks.
Her risky and often surreal encounters with the people and wildlife of New Zealand propel Elyria deeper into her deteriorating mind. Haunted by her sister's death and consumed by an inner violence, her growing rage remains so expertly concealed that those who meet her sense nothing unwell. This discord between her inner and outer reality leads her to another obsession: If her truest self is invisible and unknowable to others, is she even alive?
Is Nobody is Ever Missing the new Gone Girl? From the blurb, Elyria sounds like she has a few things in common with Amy Dunne. Having seen a tweet by Joss Whedon recommending it,
I immediately added it to the top of my TR list. Whedon writes strong, kickass females, and while I have an issue with the way some of the female characters on Buffy the Vampire Slayer and Angel were written (Buffy's attempted rape, the effects of which were never discussed + the implication that Buffy was in some kind of romantic relationship with the man who attempted to rape her; Tara being killed in order to further Willow's story line; Cordelia's entire arc in season four of Angel... but I'm getting away from the point of this post), he was still miles ahead of the rest of the pack in the late 90s and early 00s. Fingers crossed that Elyria is everything I'm hoping she is!
Very Good Lives: The Fringe Benefits of Failure and the Importance of Imagination by J.K. Rowling
Add on GoodReads
Synopsis (from GR):
In 2008, J.K. Rowling delivered a deeply affecting commencement speech at Harvard University. Now published for the first time in book form, VERY GOOD LIVES presents J.K. Rowling's words of wisdom for anyone at a turning point in life. How can we embrace failure? And how can we use our imagination to better both ourselves and others?
Drawing from stories of her own post-graduate years, the world famous author addresses some of life's most important questions with acuity and emotional force.
This isn't really recently added, it's been on my TR list since it was announced, but J.K. Rowling is QUEEN. Like most twenty-somethings who love to read, Harry Potter is what really got me to love reading. It gave me a life-long love for all things fantastical and supernatural and, more importantly, helped build the foundation of the person I am today. I find Rowling herself inspirational - she literally hit rock bottom and still refused to give up hope - and fascinating, so I cannot WAIT to get my hands on this one.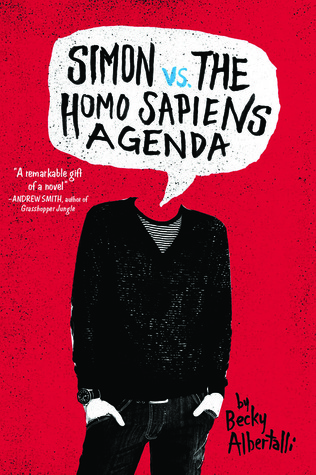 Simon vs. The Homo Sapiens Agenda by Becky Albertalli
Synopsis (from GR):
Sixteen-year-old and not-so-openly gay Simon Spier prefers to save his drama for the school musical. But when an email falls into the wrong hands, his secret is at risk of being thrust into the spotlight. Now Simon is actually being blackmailed: if he doesn't play wingman for class clown Martin, his sexual identity will become everyone's business. Worse, the privacy of Blue, the pen name of the boy he's been emailing, will be compromised. With some messy dynamics emerging in his once tight-knit group of friends, and his email correspondence with Blue growing more flirtatious every day, Simon's junior year has suddenly gotten all kinds of complicated. Now, change-averse Simon has to find a way to step out of his comfort zone before he's pushed out—without alienating his friends, compromising himself, or fumbling a shot at happiness with the most confusing, adorable guy he's never met.
I actually found out about this book from a #TTT done a few weeks ago. I am actually quite excited about this book, it sounds like something right up my alley. It sounds like something fluffy and cute, the kind of book you like to curl up
in bed with on a rainy day. I know there's currently a trend of comparing contemporary YA books to something written by John Green or Rainbow Rowell - or if you're All the Bright Things, both - but I kind of got Will Grayson, Will Grayson and Fangirl vibes from this one. Speaking of books being compared to Green and Rowell's work...
Say What You Will by Cammie McGovern
Add on GoodReads
Synopsis (from GR):
John Green's The Fault in Our Stars meets Rainbow Rowell's Eleanor & Park in this beautifully written, incredibly honest, and emotionally poignant novel. Born with cerebral palsy, Amy can't walk without a walker, talk without a voice box, or even fully control her facial expressions. Plagued by obsessive-compulsive disorder, Matthew is consumed with repeated thoughts, neurotic rituals, and crippling fear. Both in desperate need of someone to help them reach out to the world, Amy and Matthew are more alike than either ever realized. When Amy decides to hire student aides to help her in her senior year at Coral Hills High School, these two teens are thrust into each other's lives. As they begin to spend time with each other, what started as a blossoming friendship eventually grows into something neither expected.
This actually makes me think of Wonder, but for older readers (although I can see where the comparisons from TFiOS and E&P come from). I'm liking the YA trend of featuring protagonists that don't usually get representation - diversity matters, and that's the main reason why I want to read this one.
A Long, Long Time Ago and Essentially True by Brigid Pasulka
Add on GoodReads
Synopsis (from GR):
Late-20th-century Kraków, where every stone and every brick is dear, and whose walls, when gazed upon by Pope John Paul II, inspired a heartfelt tribute. But many years earlier, a young man courted the beautiful Anielica Hetmanska with the promise that his "golden hands" could renovate her family's cottage from the ground up. With patience and persistence, he won her heart, and while World War II frustrated their love, delayed their marriage, and wrought havoc and horror in everyone's lives, the mystery and beauty of Kraków finally became their own. Sadly, those remarkable years would become the barest whisper of a memory for Anielica when tragedy sends her home to her small village. Fifty years later, their granddaughter Beata journeys to the fairy-tale city that lit up her grandmother's eyes and illuminated her stories. However, Kraków in the new Poland is not the same city Anielica left behind. Caught between poverty and prosperity, history and modernity, and teeming with dissolute youth, 1990s Kraków is cold and unwelcoming. In league with her street-savvy cousin Irena and Magda, Irena's beautiful but troubled daughter, Beata struggles to find a foothold in a rapidly growing city.
I'm a history nerd, so I'm over the moon that this book is set in Poland during its brief independence in between the World Wars, and its struggle for survival during WWII, the entire Soviet era and its search for identity post-Cold War. I love books that use the setting almost as another character, and this book appears to be one of them. I'm kind of hoping for something similar to
The Book Thief
- so, something that will rip my heart out, trample all over it, and politely pat me on the back as it shoves my barely-beating heart back in my chest, apparently.
The Rest of Us Just Live Here by Patrick Ness
Add on GoodReads
Synopsis (from GR):
What if you weren't the Chosen One? What if you're not the one who's so often the hero in YA fiction; who's supposed to fight the zombies, or the soul-eating ghosts, or whatever this new thing is, with the blue lights and the death? What if you were like Mikey? Who just wants to graduate and go to prom and maybe finally work up the courage to ask Henna out before someone goes and blows up the high school. Again. Because sometimes there are problems bigger than this week's end of the world and sometimes you just have to find the extraordinary in your ordinary life. Even if your best friend might just be the God of mountain lions...
I have to admit, I find Ness' writing a bit hit-and-miss. I adored the Chaos Walking trilogy
,
but found More Than This to be kind of underwhelming and lacking direction.
But the premise is really exciting! It kind of sounds like a fantasy or sci-fi novel masquerading as a contemporary YA novel. I need to figure out who to throw my money at.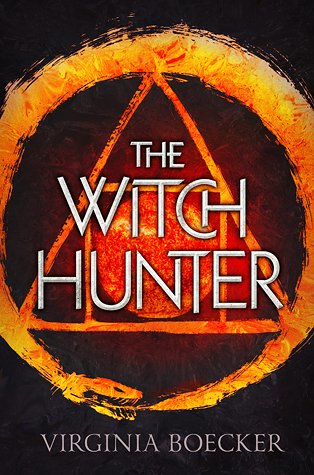 The Witch Hunter
Add on GoodReads
Synopsis (from GR):
Elizabeth Grey is one of the king's best witch hunters, devoted to rooting out witchcraft and doling out justice. When she's accused of being a witch herself, Elizabeth is arrested and sentenced to die at the stake. Salvation comes from a man she thought was her enemy. Nicholas Perevil, the most powerful wizard in the kingdom, offers her a deal: he will save her from execution if she can track down the person who laid a deadly curse on him. As she's thrust into the world of witches, ghosts, pirates, and all-too-handsome healers, Elizabeth is forced to redefine her ideas of right and wrong, of friends and enemies, and of love and hate.
I've been promised a book that's a cross between Graceling and Game of Thrones, so I'm not quite sure what to expect from this book?
I absolutely hate it when publishers take two popular texts and uses them to sell a book, especially when they say something like, "this is a cross between The Hunger Games and America's Next Top Model!" and THE BOOK IGNORES ONE OF THOSE POINTS COMPLETELY (how can a so-called YA 'dystopian' miss the dystopia, you ask? Quite simple: it's just a YA romance using the flavour of the month to sell books. Seriously. Most YA dystopias DON'T UNDERSTAND WHAT A DYSTOPIA IS. I spent Year 12 doing a cross study between Blade Runner and Brave New World, I know the genre well). I mostly hate the practice because I think you should let a book stand on it's own merits, and using other texts to set the tone of the book means that it's just asking for less-than-favourable comparisons.
So I'm a little skeptical... but the heroine sounds like a strong, resourceful, intelligent character and the blurb does actually sound interesting, so. On the TR pile it goes!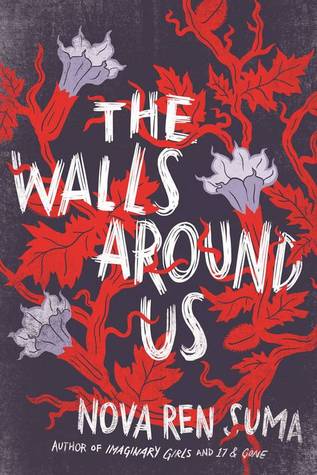 The Walls Around Us
Add on GoodReads
Synopsis (from GR):
The Walls Around Us is a ghostly story of suspense told in two voices—one still living and one long dead. On the outside, there's Violet, an eighteen-year-old dancer days away from the life of her dreams when something threatens to expose the shocking truth of her achievement. On the inside, within the walls of a girls' juvenile detention center, there's Amber, locked up for so long she can't imagine freedom. Tying these two worlds together is Orianna, who holds the key to unlocking all the girls' darkest mysteries. We hear Amber's story and Violet's, and through them Orianna's, first from one angle, then from another, until gradually we begin to get the whole picture—which is not necessarily the one that either Amber or Violet wants us to see.
I have
a feeling I'm going to finish this book and go, "WHAT THE HELL DID I JUST READ?" and sometimes those are the best books to read.
Go Set a Watchman
Add on GoodReads
Synopsis (from GR):
Returning home to Maycomb to visit her father, Jean Louise Finch—Scout—struggles with issues both personal and political, involving Atticus, society, and the small Alabama town that shaped her. Exploring how the characters from To Kill a Mockingbird are adjusting to the turbulent events transforming mid-1950s America, Go Set a Watchman casts a fascinating new light on Harper Lee's enduring classic. Moving, funny and compelling, it stands as a magnificent novel in its own right.
To Kill a Mockingbird is one of my favourite novels. I remember repeatedly borrowing it from the high school library until I got my own copy. I find it incredibly moving and beautiful, and I'm unbelievably excited to revisit the Finches.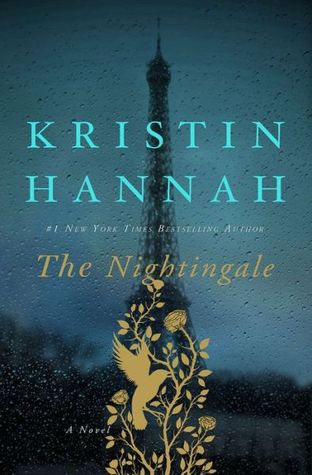 The Nightingale by Kristin Hannah

In the quiet village of Carriveau, Vianne Mauriac says goodbye to her husband, Antoine, as he heads for the Front. She doesn't believe that the Nazis will invade France...but invade they do,
marching soldiers, in caravans of trucks and tanks, in planes that fill the skies and drop bombs upon the innocent. When France is overrun, Vianne is forced to take an enemy into her house, and suddenly her every move is watched; her life and her child's life is at constant risk. Without food or money or hope, as danger escalates around her, she must make one terrible choice after another. Vianne's sister, Isabelle, is a rebellious eighteen-year-old girl, searching for purpose with all the reckless passion of youth. While thousands of Parisians march into the unknown terrors of war, she meets the compelling and mysterious Gäetan, a partisan who believes the French can fight the Nazis from within France, and she falls in love as only the young can...completely. When he betrays her, Isabelle races headlong into danger and joins the Resistance, never looking back or giving a thought to the real - and deadly - consequences.
EVERYTHING ABOUT THIS BOOK MAKES ME WANT TO READ IT. The blurb, the setting, the promise of female characters reacting to extraordinary circumstances. I cannot put into words how much I want to read this.