2015 Releases
Rereads
I read Emma & Jane Eyre as part of the Reread Challenge 2015 + Brain Soup Goes Gilmore (admittedly, Jane Eyre was also partly read because I had an audition for Jane Eyre but also because BSGG was reading the Time Traveller's Wife as its February read and I couldn't stomach reading that book again, so I read Jane Eyre as it was the group's second choice for the month).
Emma by Jane Austen: Austen is my favourite author, and Emma is my favourite Austen novel. I love everything about it: I love Emma in all her stubborn, narrow-sighted glory; I love her relationship with Knightley; I love the way the clues planted throughout the book as to what the final outcome will be. I love the way Highbury becomes a character in its own right, brought to life with the gossip of its inhabitants and the ways in which they relate to each other. In short: I believe that Emma is Austen at her best, it demonstrates the care that she put into her craft. Her novels are finely crafted masterpieces; social commentary on the class and time period that Austen grew up in. Read ALL the Austen!
Jane Eyre by Charlotte Bronte: Who doesn't love Jane Eyre? I think that Jane is an interesting heroine, and definitely a character before her time. I love Jane for her quiet strength and passionate nature, and her refusal to yield to others and compromise her beliefs.
Rilla of Ingleside by L.M. Montgomery: I think that Rilla of Ingleside is now my favourite in the series after Anne of Green Gables. I read it once, about ten years ago, and didn't really give it that much of a chance because Anne wasn't the main character, even though it technically is her series. This time around, I found Rilla to be just as much of a delight as her mother was, even though she's more vain/self-centred, and quite a bit more serious. I loved it! It captured the feeling of a country at war in a realistic fashion, and it was truly quite heart-breaking.
First-time Reads of Older Releases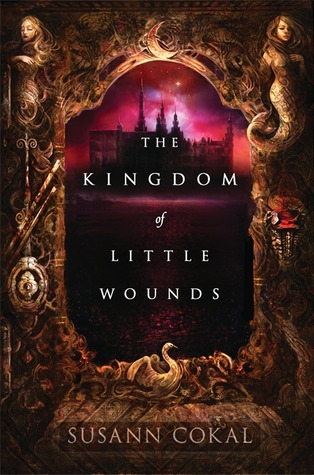 Kingdom of Little Wounds by Susann Cokal: I didn't know what to expect with this one. While I think it's more of a new adult than young adult title, it was utterly fascinating, unique and engrossing. A mix of historical fiction and fantasy, and I appreciated the show of female empowerment. While the book is unrelentingly depressing and dark, it does end on a (relatively) happy note, which is nice for our heroines (and the reader).
Emily Climbs by L.M. Montgomery: I had never read the Emily of New Moon trilogy by L.M. Montgomery, and I found it to be a wonderful little series. Although it's premise is quite similar to Anne of Green Gables, it's a lot more serious and darker in tone than Montgomery's most famous work. I have a feeling that it's the most autobiographical of Montgomery's work, which made it all the more heartbreaking. The second book was my favourite - we got to see Emily mature as both a writer and as a person. Although the character of Dean horrified me, I loved this book for its strong female characters and the wonderful friendships that formed between them. Emily Starr is a gem!
Deathless by Catherynne M. Valente: When I finished Deathless, I was speechless. It's a wonderful story - layered, complex, poignant, painful, humorous. It is strange and beautiful and brutal. Although I'm not very familiar with Russian folk lore, I think it manages to capture it wonderfully, the story peppered with references to and appearances from rusalkas and leshy, firebirds and domovye, and manages to weave a story about life and death, war and loss. Valente's writing is lush, gorgeous and a joy to read!