People of Colour
Jasper Jones
by Craig Silvey
|
Add on GoodReads
I recommend this book every opportunity I can, but I can never put into words how important I think this book is or succintly summarise it.
Jasper Jones
is the story of Charlie Bucktin and his fleeting friendship with Jasper Jones. Jasper is an outcast because of his mixed heritage (Indigenous Australian/white). The book examines the conditional acceptance of Indigenous Australians in white society, and it's a really good depiction of Australian society as a whole (even though the book is set in the 1960s). Jasper is not the only character of colour - Charlie's best friend, Jeffrey Lu, is Asian. The book also covers the micro aggressions that Jeffrey faces from white Australians (such as his exclusion from the cricket team that he is on).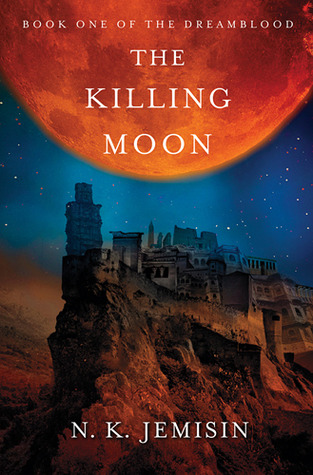 Unlike most fantasy novels which feature worlds based upon Medieval European societies, The Killing Moon is based on Ancient Egyptian society and mythology. It also features an inverted caste system, i.e., the darker your skin, the higher your position is society. If you're looking to add more authors of colour to your reading list, Jemisin is African-American (although that shouldn't be the reason why you read this book. You should read this book because it is amazing).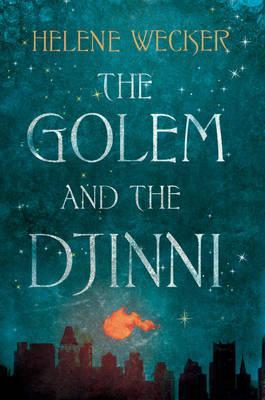 The Golem and the Djinni
by Helene Wecker
|
Add on GoodReads
The Golem and the Djinni
takes a creature from Jewish mythology and a creature from Arabic folklore and creates an entirely unique, original story. It is a story of displacement, of immigrants arriving in a new country and having to learn an entirely new way of life. Themes of identity and religion also come into play, making it an incredibly engrossing, fascinating read. Definitely on my favourites list!
Admittedly, this book is primarily a story about two teenagers falling in love. One of those teenagers happens to be mixed race (Vietnamese/white), and he questions his status as "the Asian kid" and whether or not it truly defines him. Even if this issue wasn't raised during the book, it is nice to see YA with a) a biracial character and b) a biracial relationship. While opening up dialogue about racism and discrimination is good, it's also nice to see characters of colour simply existing and not being the token character of colour put in solely for the sake of diversity, if you catch my drift.
Disability & Mental Illness


Eon is the story of Eona, a crippled sixteen-year-old girl masquerading as a twelve-year-old boy in order to achieve her dream of becoming a Dragoneye - an apprentice to one of the twelve dragons of fortune. If she is discovered, she will be put to death. The world that the Eon duology is set in takes influences from both Chinese and Japanese culture and mythology - for those who are seeking books with Asian character or PoC - but the world building is truly unique.
The Curious Incident of the Dog in the Night-Time
by Mark Haddon
|
Add on GoodReads
Christopher Boone, is fifteen and has Asperger's. He's very good at maths, but not so good at understanding people. When his neighbour's dog is murdered, he goes on a terrifying, life-changing journey that turns his life upside down. This book was equal parts humorous and heart-breaking, and watching Christopher struggle with his Asperger's and how it affected him on a day-to-day basis just made my heart hurt. Actually, that's a good tagline for this book: will make your heart hurt.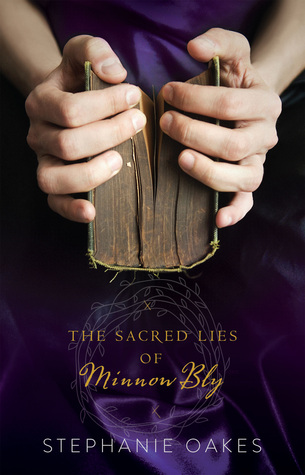 There were two things that first attracted me to this book. Firstly, it is a retelling of the little known Hans Christian Andersen tale The Girl Without Hands (and as such, you can expect a protagonist who has hand both her hands cut off with an axe). Secondly, the protagonist has spent most of her life in a religious cult (and had her hands cut off as punishment for rebelling against the cult's teachings). Go forth and buy this book, you will not regret it.
Wonder
by R. J. Palacio
|
Add on GoodReads
Wonder is, in a word, heart-breaking. It is told from the perspective of Auggie, a ten-year-old with a facial abnormality that causes other children to run away from him, screaming. It is a poignant read about a young boy who faces so much adversity, yet does his best to remain upbeat and positive and try to live a life as normal as possible. My heart broke for Augie so many times throughout this book, and yet his cheer and positivity was so infectious. There are also chapters narrated by the people closest to him, giving the reader full insight into Auggie's life. I cannot recommend this book enough.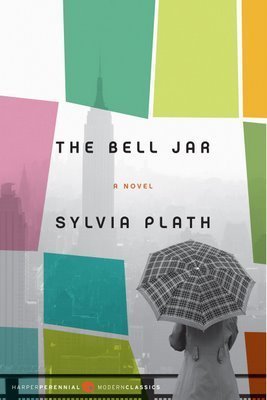 Despite my love for YA, a lot of the books on my favourites list are actually adult fiction (and have been on there since I was a teenager). The Bell Jar is one of those books. It's semi-autobiographical, and while reading you get the feeling that Plath has experienced what Esther is going through. Bleak truths, difficult topics and incredibly black, wry humour abound.


LGBTQIA+
I loved this book so much, it was one of the most adorable books I have ever, ever, ever read. Simon is most definitely in the closet - not because he's ashamed, but because he knows that his friends and family will make a big deal about it when they find out. Albertalli does a good job of portraying how complicated and terrifying it can be for a gay teen to come out, but also how awesome and relieving it can be for them. I loved the way she managed to balance those emotions out. There's also the added bonus of growing up and dealing with changing friendships and relationships, which makes it a great coming-of-age story also.