August was a pretty quiet month for me - not a lot happened. It was actually a bit of a downer - the production of Noises Off was supposed to open on the 12th (it was cancelled because two of the leads walked out on the production five weeks before opening), so I was a bit down. On the plus side, I picked up a theatre project! I'm stage managing a production of Into the Woods, which opens at the end of September. There's one me and seventeen cast members - it's gonna be fun!
I read a total of four books this month:
Delirium
by Lauren Oliver,
The Beauty Myth
by Naomi Wolf,
The Hundred Thousand Kingdoms
by N.K. Jemisin, and
Favourite Poems of Emily Dickinson
by Emily Dickinson.
I've literally had Halsey's
Badlands
on repeat for the past three days. I love music where you really get a sense of who the artist is as a person, and
Badlands
is an album that does that. Also, there is not one skippable track on the album.
I was a fan of
How I Met Your Mother
since it first aired, but my watching of the final season was a little patchy, mostly because I had an inkling that the Mother died and I didn't want to get attached to her as a character only for that to happen. I marathoned all nine seasons of
HIMYM
and I was right: I did get attached to Tracy and I was devastated that she died. That finale was the worst - I would've much rathered fifteen years spread out across the entire season, rather than twenty minutes. Why spend an entire season building up to the wedding of a couple they were ultimately going to break up? As much as I love Barney and Robin as a couple, I really don't think they were a couple built to last - they were
too
similar and neither were willing to compromise. I would've loved to see each other changing for the better because of their relationship, buuuuut... that wasn't meant to be. I really felt cheated that such a big deal was made about Ted and Robin not being right for each other, and Ted having to let her go, only for Ted and Robin to end up together. Don't get me wrong, Ted deserved to find love again after Tracy's death (although
alternatively
we could've had Ted and Tracy having a happily ever after) and I think I could've dealt with Ted finding love again with anyone else but Robin, because ultimately
HIMYM
was the story of Ted, not Ted and Tracy. Given how big an emphasis was put on Robin not really being in their lives later on, it was hard for me to believe that Robin was around enough for Ted's kids to call her 'Aunt Robin' and have them okay with Ted and Robin dating.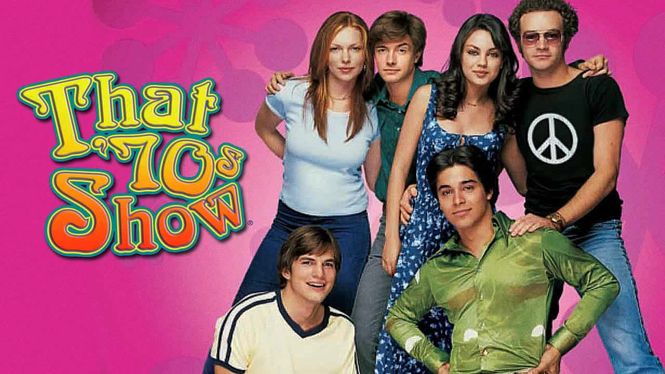 I've just started watching
That 70's Show
. It was never something that I was super into when it first aired, but I'm really enjoying it so far! It's intelligent comedy - I'm really loving the character of Hyde!
What Ginny Weasley & Anne of Green Gables Taught Me About Feminism
Is YA Becoming More Diverse?